Use this mount with Apple's MagSafe Charger ⎋ as a charging stand for your vehicle, desk, or any other usage that you can imagine.
The back of the mount has an industry-standard AMPS hole pattern ⎋ that works with a multitude of mounting components. A T-Slot insert is also present, and when used with our T-Slot to AMPS Vertical Adapter Plate, allows you to quickly set and remove the mount from its mounting position without using screws.
For a clean car installation without glue or holes, we suggest using a Brodit ProClip mounting platform ⎋ specific to your vehicle together with an AMPS Tipper. We also have a Window Mount, an Adhesive Mount and a Cup Holder Mount, for universal or temporary installations.
Check our AMPS Desk Stand to set this mount beautifully on your desk.
After setting up the mount in position, drop your charger cable through the cable channel, then press-in your charger into the opening and you are good to go. 
Features:
Benefit from MagSafe®'s full charging power (12-15W depending on iPhone model), while using an approved charger
Included orientation magnet provides a stronger hold than the charger alone and helps you set your phone at the right angle
Industry-standard AMPS hole pattern
Clean cable routing
Universal T-Slot insert for quick-release use cases
Push-out hole for easy charger removal
Durable construction, heat and impact-resistant composite material
Body material and soft pad protect your phone from scratches
Hardware Included:
4 x 6mm M4 machine screws
4 x 8mm M4 machine screws
Compatibility:
iPhone 12
iPhone 12 mini
iPhone 12 Pro
iPhone 12 Pro Max
Notices:
We use the strongest magnets allowable by Apple's Guidelines. Still, this mount is not appropriate for two-wheel vehicles, or racing. For these uses, we recommend using a system such as

 

QuadLock.
Apple's MagSafe Charger ⎋ not included.
2 years Warranty
Made in the USA
Apple, iPhone, and MagSafe are trademarks of Apple Inc., registered in the U.S. and other countries.

Customer Reviews
08/30/2021
Niccolo S.

Switzerland
04/26/2021
Scott K.

United States
Love the product and really appreciate the customer service
I ordered this mount to make a custom iPhone holder for my classic car since there isn't anything off the shelf that worked for my setup. The product ended up backordered due to challenges with getting parts from a supplier. I really appreciated the regular status update emails updating me on the delay, and importantly telling me why it was delayed, how they were working to fix the problem, and managing my expectations on the delay. It was a bit of a wait, but the customer service along the way was excellent. I wish more companies were this communicative and transparent. The mount finally arrived and I am glad I waited it out—it was exactly what I needed and works great! I highly recommend it.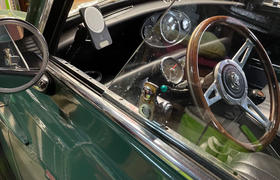 04/26/2021
Mark G.

Ireland
Brilliant ,use it in the car and it's fantastic
04/26/2021
RYAN D. UNRUH

United States
Great Product
works perfectly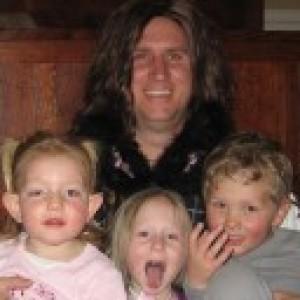 CT
01/25/2021
Chad T.

United States
Love it
I had the barista at Starbucks writing down your website this weekend. She drives a Jeep and immediately wanted one for her ride.